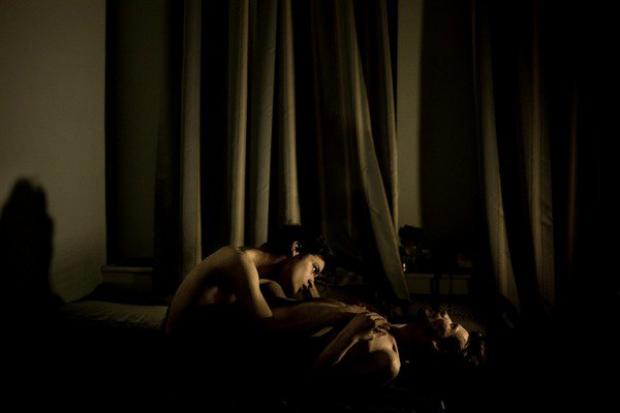 dal 1/5/2015 al 2/6/2015
Fotografia e giornalismo. La giuria del 58imo World Press ha scelto un'immagine del fotografo danese Mads Nissen, come 'Foto dell'anno 2014′. La fotografia premiata mostra Jon e Alex, una coppia gay, in un momento di intimita' a San Pietroburgo (Russia).
Il Premio World Press Photo è uno dei più significativi riconoscimenti nell'ambito del Fotogiornalismo. Dal 1955 una giuria di esperti, scelti tra i personaggi più accreditati della fotografia internazionale, si riunisce per valutare le immagini inviate alla World Press Photo Foundation di Amsterdam: migliaia di scatti provenienti da ogni parte del mondo, proposti da fotogiornalisti, agenzie, quotidiani e riviste.
Le fotografie dei vincitori sono pubblicate nel caratteristico catalogo e vengono esposte in tutto il mondo in importanti gallerie e musei in un tour sempre più ampio, che quest'anno prevede mostre in circa 100 città, in 45 diversi Paesi. Si tratta di un'occasione unica per vedere raccolte le immagini più belle e rappresentative che hanno accompagnato, documentato e illustrato gli avvenimenti di questo ultimo anno sui giornali di tutto il mondo. Quest'anno sono state sottoposte alla giuria 97.912 fotografie pubblicate nel 2014 da ben 5.692 fotografi di 131 diversi paesi. Sono stati premiati 42 fotografi di 17 nazionalità: Australia, Bangladesh, Belgio, Cina, Danimarca, Eritrea, Francia, Germania, Gran Bretagna, Iran, Irlanda, Italia, Polonia, Russia, Svezia, Turchia, e USA selezionati nelle 8 categorie del concorso (spot news, notizie generali, storie d'attualità, vita quotidiana, ritratti, natura, sport e lavori a lungo termine. Dieci i fotografi italiani premiati quest'anno, tra cui Andy Rocchelli (categoria: ritratti, secondo premio), Paolo Verzone (categoria: ritratti, terzo premio) e Massimo Santini (categoria: news, secondo premio). Tutte le foto vincitrici sono presentate in un tour mondiale, con l'unico vincolo che tutte le immagini selezionate vengano esposte senza alcuna censura.
FOTO DELL'ANNO 2014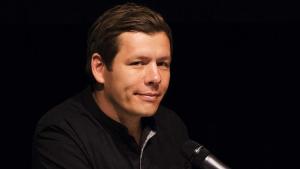 La giuria del 58° World Press ha scelto un'immagine del fotografo danese Mads Nissen, come "Foto dell'anno 2014". Nissen è un fotografo del quotidiano svedese Politiken ed è rappresentato da Panos Pictures. La foto premiata mostra Jon e Alex, una coppia gay, in un momento di intimità a San Pietroburgo (Russia. Le condizioni di vita per lesbiche, gay bisessuali e transgender (LGBT) è diventata sensibilmente più difficile in Russia.
Le minoranze sessuali affrontano una profonda discriminazione sociale e legale, molestie e persino violenti attacchi di fanatici religiosi o nazionalisti. La foto vincitrice fa parte di un più ampio progetto di Nissen "L'omofobia in Russia" che è stato scattato per Scanpix. Questa foto ha vinto anche il primo premio per la categoria "vita contemporanea".

Il presidente della giuria Michele McNally, direttore della fotografia e vicecaporedattore del The New York Times, ha dichiarato: "È un momento storico per la fotografia…l'immagine vincitrice deve avere un'estetica, essere di impatto e avere il potenziale per diventare un'icona. Questa foto è esteticamente potente e possiede umanità." Il sito ufficiale di World Press Photo www.worldpressphoto.org presenta dettagli e una galleria di immagini di tutti i lavori premiati Sponsor internazionale di World Press Photo è World Press Photo gode inoltre del sostegno della Lotteria Olandese dei Codici Postali
English version
World Press Photo Contest is one of the most important prizes for photojournalism. Every year since 1955, an independent jury of experts, chosen among renewed international personalities, is called to express itself on thousands photos that are submitted to World Press Photo Foundation in Amsterdam by photojournalists, agencies, magazines and newspapers. it is a unique occasion to review and discover the most beautiful and significant images that have documented and illustrated facts and events on international magazines and newspapers.
The prize-winning pictures are presented in the famous catalogue and in an exhibition visiting around 100 cities in about 45 countries. The 2015 Contest drew entries from around the world: 97,912 images were published in 2014 and submitted by 5,692 press photographers, photojournalists, and documentary photographers from 131 countries. The jury gave prizes in 8 themed categories (General News, Spot News, Contemporary Issues, Daily Life, Portraits, Nature, Sports, Long-Term Projects) to 42 photographers of 17 nationalities from: Australia, Bangladesh, Belgium, China, Denmark, Eritrea, France, Germany, Iran, Ireland, Italy, Poland, Russia, Sweden, Turkey, UK and USA. This year, 10 Italian photographers have been awarded and between them Andy Rocchelli (portrait, second prize), Paolo Verzone (portrait, third prize), Massimo Santini (news, second prize).
The exhibition presents the prizewinning photographs for each category and travels worldwide to important museums and galleries; the only condition to be respected is to show every photo of the show without any form of censorship.
2014 PHOTOGRAPHY AWARD
The jury of the 58th annual World Press Photo Contest has selected an image by Danish photographer Mads Nissen as the World Press Photo of the Year 2014. Nissen is a staff photographer for the Danish daily newspaper Politiken and is represented by Panos Pictures.
The winning picture belongs to a larger project by Nissen called "Homophobia in Russia" which was shot for Scanpix.
The photo also won 1st Prize in the Contemporary Issues category.
Jury chair Michele McNally, director of photography and assistant managing editor of The New York Times, said: "It is an historic time for the image… the winning image needs to be aesthetic, to have impact, and to have the potential to become iconic. This photo is aesthetically powerful, and it has humanity."
The official website www.worldpressphoto.org
presents the edition in all its details and provides a gallery of all winning images.
The World Press Photo corporate sponsor
and receives support from the Dutch Postcode Lottery
Inaugurazione venerdì 1 maggio 2015 dalle ore 15 alle ore 20
Galleria Carla Sozzani
corso Como, 10
Milano
http://www.galleriacarlasozzani.org/#/home/
Orario: tutti i giorni 10.30-19.30, mer e gio 10.30-21
ingresso libero