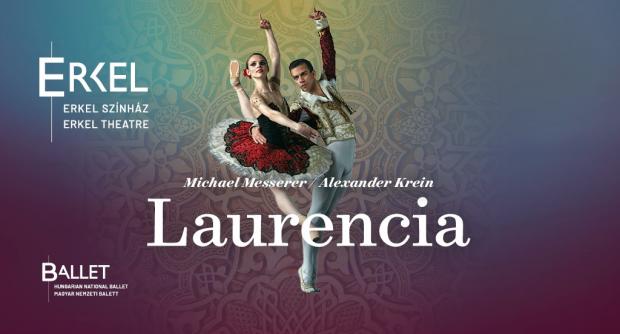 Premiere 6 March 2020
The Hungarian National Ballet presents a new Laurencia production choreographed by Michael Messerer on 6 March 2020. The production that can be seen seven times this season aims to enchant audiences with spectacular solo dances, duets and ensembles.
The ballet Laurencia provides an opportunity for staging a rich, spectacular, and theatrical performance in the best sense of the word: heated emotions and motions that explode with power, where classical steps are interspersed with fiery Spanish rhythms. The dramatic story inspired by Lope de Vega's Fuenteovejuna unfurls amidst virtuoso solos and duets, harmonious ensembles, and exciting crowd scenes: the community rises up against the blind, aggressive authority for forcefully putting an end to a dawning love.
The original choreography was written by the Georgian Vakhtang Chabukiani. The nature of the Spanish dances, closely related in temperament to the dances of his homeland, and the heroic topic provides a link between the original story and the classic Soviet trends in ballet history.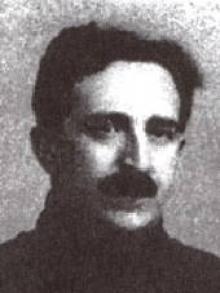 The music is an example of the close cooperation between the original composers: Alexander Krein supported all efforts of writing a choreography that followed the traditions of Romantic Russian ballet. Its music was written for the stage and not for concert halls. The songs are easy to dance to, with its dynamic themes practically provoking dancing and excellently suited for the pas seuls and pas de deuxs of traditionally structured ballets, and smaller and bigger group dances. Meanwhile, the protagonists are portrayed by way of motifs, using musical instrumentation to paint the atmosphere of the plot.
The new Hungarian National Ballet production is an opulent, spectacular and truly – in the positive sense of the word –theatrical ballet: scorching hot emotions and movements bursting with explosive power, in which classical steps are intertwined with fiery Spanish rhythms. Following a hiatus of almost 50 years, Laurencia returns to the stage of the Erkel Theatre with a revised and fresh choreography by Michael Messerer.
Chabukiani's choreography, rejuvenated by Michael Messerer, with costume designer Nóra Rományi and set designer István Rózsa reimagining the original plans of Vadim Ryndin for this magnificent performance featuring Étoiles of the Hungarian National Ballet: Tatiana Melnik and Aliya Tanykpayeva in the title role. The Hungarian State Opera Orchestra is conducted by internationally renowned guest conductor Pavel Sorokin.

Erkel Theatre
1087 Budapest, II
János Pál pápa tér 30
Premiere 6 March 2020
Further dates 7, 8, 11, 12 March 2020