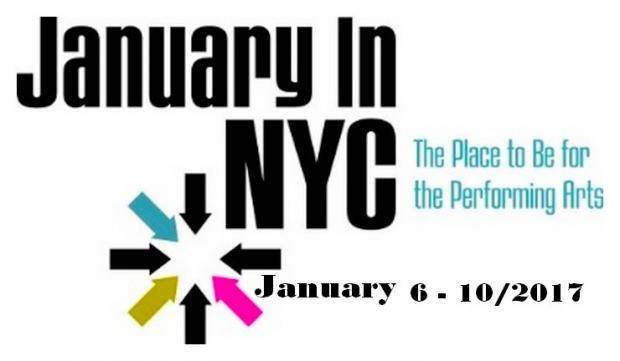 January 9th 2017
Weill Recital Hall in Carnegie Hall - NYC
APAP: NYC 2017 Showcases New Class of Young Classical Music Stars.
Free Concert in Weill Recital Hall at Carnegie Hall January 9 Celebrating 20 years of developing careers of classical musicians. As part of the Association of Performing Arts Presenters (APAP) annual conference, APAP;NYC 2017, five exceptional young classical music artists and ensembles will be showcased at a free concert at Carnegie Hall in New York City on January 9. Cheng² Duo, Heigo Rosin, Neave Trio, Telegraph Quartet and Thomas Mesa will also receive business training in the performing arts industry and guidance for navigating the next steps of their careers. The up-and-coming musicians were chosen by a team of industry experts on APAP's Classical Connections Committee for APAP's 2017 Young Performers Career Advancement Program (YPCA).
"For twenty years, the YPCA program has helped young classical musicians understand how the presenting and management sides of the industry work, while balancing their artistic integrity. During the conference, they are provided with the tools to set long-term career goals.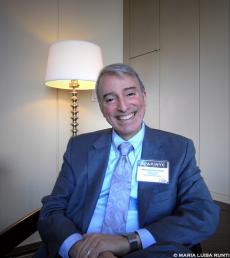 "They learn from each other's unique perspectives and take with them the keys to success in this industry," said APAP president and CEO Mario Garcia Durham."The concert at Carnegie Hall showcases their talent, and we are proud to shine the light on this group of rising stars."
YPCA was launched in 1996 as a program of APAP's Classical Connections initiative to support emerging classical music artists during the formative stages of their careers. After a competitive application process, the selected artists attend APAP|NYC as special guests. Certain sessions at the conference are tailored to fit the artists' needs and provide a practical overview of the presenting and touring industry. They also receive expert instruction in the development of audience engagement skills.
Music career specialist Angela Myles Beeching has facilitated the APAP's YPCA program for 20 years and has seen changes in both the mindsets of the attendees and the field of classical music itself. "The field is evolving in fascinating ways. The blurring of genres and growth of multidisciplinary work is opening up new opportunities," Beeching says. "What makes the YPCA program so great is that it catalyzes change for the artists. It stretches them to think about the industry as an organic whole, connecting the business with the artistic sides of their careers. The program prepares artists to navigate new opportunities and succeed."
The musicians will perform in front of global arts leaders, performing arts presenters, managers, record company representatives and agents in Weill Recital Hall at Carnegie Hall, from 6-8 p.m., January 9. The event is open to the public, and tickets for the free concert are available at the door. Doors open at 5:30 p.m.
ABOUT THE YPCA PARTICIPANTS
Cheng² Duo, Cello and Piano
Named one of CBC Music's "30 hot Canadian classical musicians under 30", Cheng² Duo engages global audiences with its innovative programming and presentations of classical music. Comprised of cellist Bryan Cheng and pianist Silvie Cheng, the sibling duo has performed recitals at prestigious venues and festivals in North America, Europe and Asia, including Carnegie Hall's Weill Hall, Aspen Music Festival, Trasimeno Music Festival and Ottawa Chamberfest- and live on CBC Radio and Vermont Public Radio. Captivating audiences and critics alike with its youthful spirit and mature artistry, the duo released its debut album, Violoncelle français, on the German label audite in October 2016.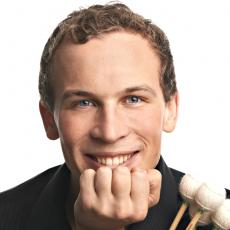 Heigo Rosin, Percussion
Heigo Rosin is the first solo percussionist to emerge out of Estonia. He has appeared frequently as a soloist with numerous orchestras and solo recitals throughout Europe and the USA. In 2015, Heigo was accepted into the Sponsorship Program of the Orpheum Foundation for the Advancement of Young Soloists, and he was selected as principal percussionist with full scholarship to the World Percussion Group tour in the USA. Since 2016, Heigo is endorsed by Malletech Percussion Instruments. More than ten years of karate practice has inspired Heigo to combine the movements of karate with his percussion playing. This unique aspect of his playing makes his performances extraordinary not only to hear but to see.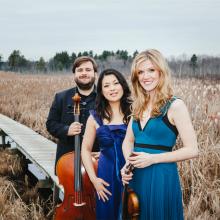 Neave Trio, Violin, Cello and Piano
Hailed by Fanfare Magazine as having "exceeded the gold standard and moved on to platinum," the Neave Trio recently gave the world premiere performance of Augusta Read Thomas's "Klee Musings," which the esteemed composer wrote for them. They will soon begin a residency at Brown University, release an all-American début CD on Chandos, and record a Piazzolla video and CD. Having appeared at Weill Recital Hall at Carnegie Hall, 92nd Street Y, Chamber Music Society of Lincoln Center and La Jolla Music Society, they aim to fulfill the Boston Musical Intelligencer's prediction: "it is inconceivable that [Neave] will not soon be among the busiest chamber ensembles going."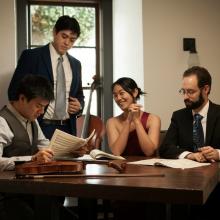 Telegraph Quartet, Strings
The Telegraph Quartet was formed in September 2013 with a commitment to a passionate approach to the standard chamber music repertoire as well as contemporary and non-standard repertoire. Described alternately as "intensely urgent" and "poignantly resonant", the Telegraph Quartet received the prestigious Grand Prize of the 2014 Fischoff Chamber Music Competition and has gone on to perform in concert halls, music festivals and academic institutions across the United States and Europe. Beyond the concert stage, the Quartet seeks to spread its music through education and audience engagement.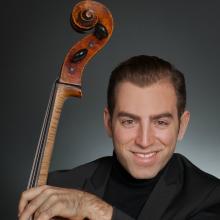 Thomas Mesa, Cello
Cuban-American cellist, Thomas Mesa, is a soloist, recitalist, chamber musician and teacher. Thomas is the winner of the Sphinx Competition (2016), Vivo Competition (2016), Thaviu Competition (2013) and Alhambra Competition (2006). He is also a member of the Grammy-nominated St. Petersburg String Quartet and Piano Quartet and a doctoral candidate at Manhattan School of Music. He has collaborated with artists of the highest caliber, including Itzhak Perlman, Kikuei Ikeda, Ivan Zenaty, Andres Diaz, Paul Katz, Roger Tapping and Barry Shiffman. Past and present faculty positions include Montecito Music Festival, John Jay College, Meadowmount School of Music, Brooklyn Conservatory, Manhattan School of Music and St. Petersburg Academy.
ABOUT APAP
The Association of Performing Arts Presenters is the national service, advocacy and membership organization for presenters of the performing arts. APAP is dedicated to developing and supporting a robust performing arts industry and the professionals who work within it. APAP|NYC conference information APAPNYC.org, APAP membership information APAP365.org ,Twitter @APAP365, Facebook facebook.com/APAPNYC.
Media Contact: Carol Miller
media advisor, APAP;NYC 2017
cmiller@artspresenters.org and
carolmiller100@gmail.com
+1.202.306.0130