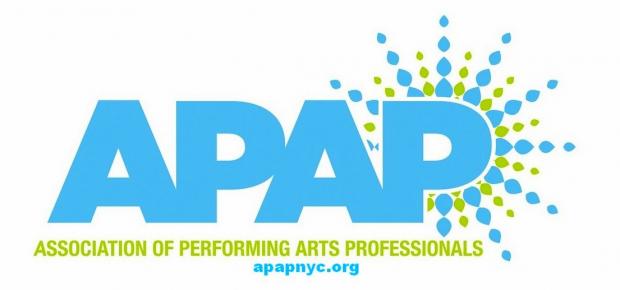 APAP: Announcing JanArtsNYC 2019: A Performing Arts Celebration of New York, US and Global Premieres and Industry Convenings
In its sixth year, JanArtsNYC announces its 2019 lineup and dates. Together, the JanArtsNYC partners which includes14 major performing arts industry forums, public festivals, and conferences, offer a full month of more than 1,500 world-class showcases and newly presented full-length performances, concerts and public programs, keynote speakers, professional development and networking opportunities. JanArtsNYC has become the most anticipated convening for the performing arts industry and the diverse audiences it serves.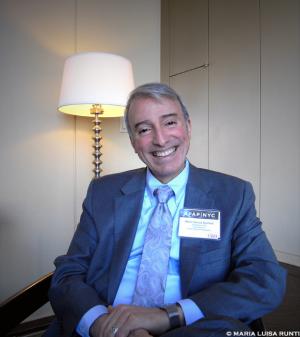 "The new works and artists performing throughout JanArtsNYC are a testament to our industry's growing awareness around inclusion, racial and gender equity in our field, and ways in which we harness the collective power of our artistic endeavors and those who support this effort to strengthen our society," said Mario Garcia Durham, CEO and President of the Association of Performing Arts Professionals (APAP), the producer of APAP;NYC, the cornerstone gathering that has been drawing the industry to New York for decades.
Several partner events were originally incubated by APAP and then grew large enough to become self-sustaining festivals and events, including globalFEST (inaugurated in 2004), Under The Radar festival (2005), and Jazz Congress (originally Jazz Connect, inaugurated in 2013). Wavelengths: APAP World Music Pre-Conference (2013) is produced by globalFEST and rock paper scissors with support from APAP. Many of the partners developed festivals to coincide with the APAP conference to leverage the unique culture and tradition that has become the largest gathering of performing arts professionals and destination for discovering new works across disciplines.
With promotional support from the NYC Mayor's Office of Media and Entertainment (MOME), JanArtsNYC has defined this annual celebration of the arts as the destination for artists, arts professionals and the public in New York City.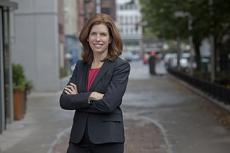 "Once again, New York City is thrilled to host APAP, the largest annual gathering in the world for the performing arts industry," said Mayor's Office of Media and Entertainment Commissioner Julie Menin. "Now in its sixth year, we're proud to support JanArtsNYC as they expand throughout the City and extend their commitment to including more diverse works and artists. With a wide range of events geared towards industry professionals and the general public alike, I encourage all New Yorkers to take advantage of the various performances, talks, and professional development opportunities this January."
JanArtsNYC events for 2019 include a wide array of ticketed, free, and public offerings in addition to registration-based industry events:
American Realness, Jan. 4-13, americanrealness.com
APAP;NYC 2019, Jan. 4-8, APAPNYC.org
Chamber Music America (CMA) National Conference, Jan. 17-20, chamber-music.org
Drama League DirectorFest, Jan. 12-28, directorfest.org
National Sawdust's FERUS Festival, Jan. 4-8, nationalsawdust.org/festivals-and-series/ferus
globalFEST, Jan. 6, globalfest.org
ISPA Congress, Jan. 8-10, ispa.org
Jazz Congress, Jan. 7-8, jazzcongress.org
NYC Winter Jazzfest, Jan. 4-12, winterjazzfest.com
The Joyce Theater'sAmerican Dance Platform, Jan. 3-7, joyce.org
Performance Space New York, Jan. 5-31, performancespacenewyork.org
PROTOTYPE: Opera/Theatre/Now, Jan. 5-13, prototypefestival.org
The Public Theater's Under the Radar Festival (UTR), Jan. 3-13, undertheradarfestival.com
Wavelengths: APAP World Music Preconference, Jan. 3-4, APAPNYC.org
Programming highlights for each partner can be found below:
Celebrating its 10-year anniversary, American Realness returns to New York with World, US and New York Premieres, as well as encore engagements of celebrated works. Miguel Gutierrez, Marissa Perel, Jack Ferver, Nora Chipaumire and other artists will present works at the Festival.
APAP;NYC 2019 will move the performing arts industry forward with bold conversations around current issues affecting our workforce, communities and APAP's membership. These conversations will take place across more than 50 professional development sessions, organized by 10 subject-matter tracks. Kicking off the conference at the opening plenary on Friday,
January 4th will be Jane Chu, PBS Arts Advisor and Former Chairperson of the National Endowment for the Arts. 2018 MacArthur "Genius" Fellows Vijay Gupta and Okwui Okpokwasili will also present at the industry's largest annual gathering.
Chamber Music America(CMA) National Conference, titled Building Equitable Communities, will explore issues of racial and gender equity in our society and our field. Author, journalist, and 2015 MacArthur Fellow, Ta-Nehisi Coates, will address attendees during the Friday session, and Saturday will feature an in-depth discussion with We Have Voice, the dynamic collective of musicians, performers, scholars, and thinkers working to bring awareness to issues of inequity in the performing arts.
A multi-week, city-wide Festival focusing on the art of contemporary stage directing, DirectorFestwill include five fully-staged productions: the American premiere of a Bulgarian show, a concert, discussion panels, workshops and conversations with American's most notable directors.
National Sawdust's FERUS Festivalis an annual showcase of untamed voices, presenting the latest in cutting-edge new music with an emphasis on performances that push the envelope, the festival invites artists to perform their newest work in music, multimedia and beyond. This year's festival features performances of new work that transcend traditional tropes in music featuring work by composers Angélica Negrón, Huang Ruo, Jojo Abot and more.
A storied nightclub, awe-inspiring music, and a pivotal time in American culture collide at this year's globalFEST. Across three stages under one roof, the festival returns to Times Square at a new venue: The Copacabana, the Latin music hub with decades of culture-shaping history to its credit. Artists include B.C.U.C. – Bantu Continua Uhuru Consciousness, Jeremy Dutcher, Magos Herrera & Brooklyn Rider, Orquesta Akokan, Debahish Bhattacharya, Cha Wa, Amythyst Kiah, Dakh Daugthers, Zouk Machine and others.
Experience 9 countries, over 10 days, with 21 artists at this year's Under the Radar Festival. Featured artists and speakers include Ifeoma Fafuna (Nigeria), Tania El Khoury (UK/Lebanon/Palestine), Rude Mechs (USA), Flaco Navaja (USA), Plexus Polaire (France/Norway), The Kilbanes (USA), Meow Meow (Australia) and many others.
The 2019 season of PROTOTYPEspotlights the imaginative and dramatic work of 32 lead artists, exploring ideas of mental health, ethnicity, and motherhood, as well as concerns around the public justice system and immigration. With five world premieres, one NY premiere, one US premiere, two works-in-progress, one tribute concert and their site-specific free public series, Out of Bounds.
ISPACongressexplores Transitions: Today's Future for the Artsaround the ever-changing political environments, infrastructure renewal and development, technological change, and leadership development in which the performing art field must both learn from and thrive in.
Jazz Congressbrings together members of the global jazz community to network, learn, and grow the audience for the music. Speakers include Wynton Marsalis, Maria Schneider, Christian McBride, Nicholas Payton, George Wein, Vijay Iyer and Terri Lyne Carrington. Panels will cover a wide range of topics including Entrepreneurship Case Studies, DIY Digital Marketing and Jazz, Swing, Race, and Culture.
The Joyce Theater's American Dance Platform dedicates its '18/'19 season to the memory of Theodore S. Bartwink of The Harkness Foundation for Dance.
NYC Winter Jazzfestwill celebrate its 15thyear with a dynamic artist lineup including artist-in-residence Meshell Ndegeocello, Medeski Martin & Wood with Alarm Will Sound, Pharaoh Sanders, Gary Bartz, Jazze Belle, Maria Grand, Makaya McCraven, Mary Halvorson Code Girl, Mathias Eick and many others.
Organized by music PR firm Rock Paper Scissors and globalFEST, Inc., the Wavelengths: APAP Global Music Pre-conferenceis the largest gathering of world music professionals in the U.S. Lively discussions on the latest issues facing the field with artists, managers, presenters, and media working in the arts make up this all-day peer-driven event.
About JanArtsNYC
Every January in New York City, more than 45,000 performing arts leaders, artists, and enthusiasts from across the globe converge for JanArtsNYC (formerly, "January In NYC"). A partnership among independent multidisciplinary festivals, indispensable industry convenings and international marketplaces, JanArtsNYC is one of the largest and most influential gatherings of its kind.Featuring more than 1,500 world-class showcases, concerts, and public performances, JanArtsNYC is the world's most comprehensive platform for celebrating and experiencing the newest work by artists in theater, dance, opera, music, and performance.
It is the destination for some of the world's most influential performing arts conferences, providing essential opportunities for networking, learning, professional development, mentorship, cultural exchange, industry awards, and peer acknowledgement.
JanArtsNYC hosts vibrant marketplaces where colleagues meet annually to transact deals, solidify partnerships and make face to face connections that drive their businesses forward.
Media Contact:
Leah Frelinghuysen, APAP|NYC Media Relations
leah@monarchypr.com, +1.917.280.5170
www.JanArtsNYC.org